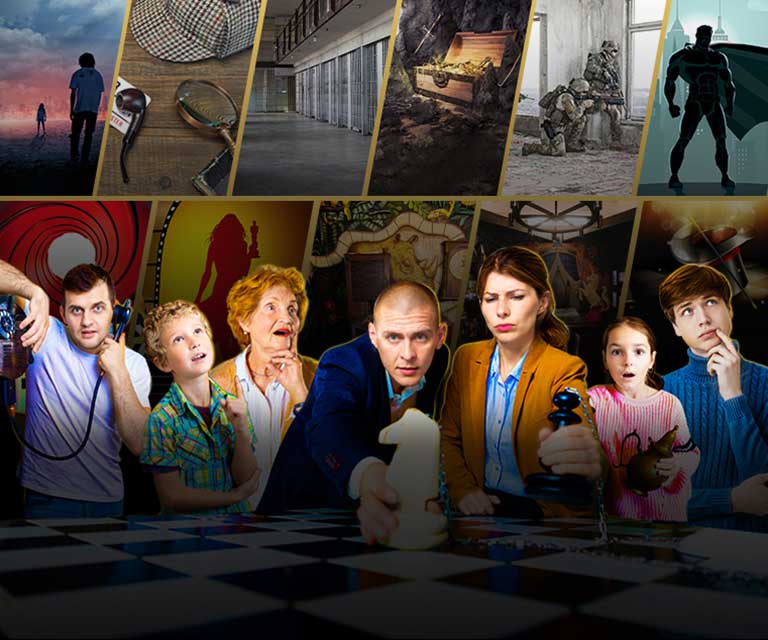 At Palisades Center in west nyack, ny
ALL ESCAPE ROOMS AND ADVENTURE ACTIVITIES IN west nyack, ny
Play the top West NY escape rooms and other adventure games. For 50-60 minutes, experience fun-filled interactive entertainment with friends, family, kids or co-works. Escape normal life, and be the hero of the story!

We offer additional fun activities that can double up your adventure experience. Simply come with the desire to play more!
In-person
All Ages (6+)
2 Minutes
1 Player
Beat The Seat
It's a 2 minute fun filled, exhilarating experience where you will test your endurance, coordination and ability to think on your feet.
In-person
All Ages (6+)
60 Minutes
4-8 Players
Game Show Room
Have you always dreamed of being a contestant on a TV game show? Well, dream no more because we've brought the game show experience to you!