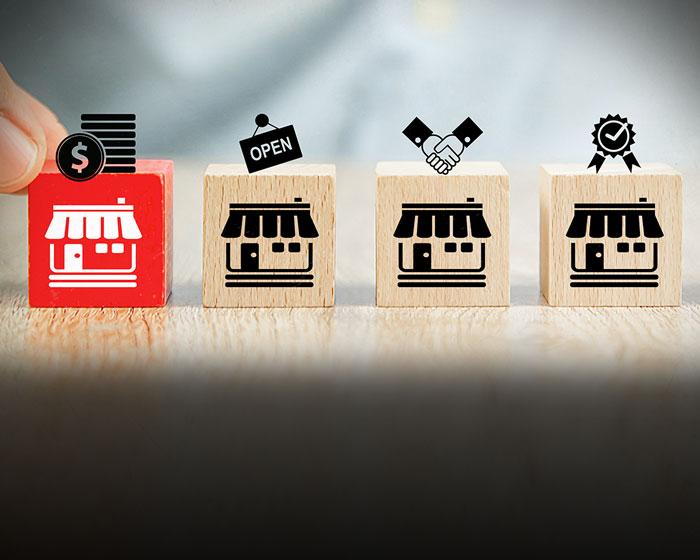 JOIN THE U.S. ESCAPE ROOM LEADER
BECOME AN ESCAPE ROOM FRANCHISE OWNER
Starting an escape room business can be challenging, but our partnership can surely help you avoid costly mistakes. Since 2014 All In Adventures escape room centers have been hyper-profitable and already working on every level, from venue development to game setup to branding to operation to advertising.

OVERVIEW
ALL IN ADVENTURES FRANCHISE BUSINESS MODEL
All In Adventures is distinguished from other entertainment zones in that we have the proven business model and processes in place that make us sustainable. We already have relationships with over 10 mall companies and aren't slowing down! Our games and experiences are changing every few months. This keeps the local consumer base coming back for new entertainment experiences.
As a franchise partner, you are stepping into the continued expansion of a brand that has all the right elements in place to be the best of the best! Gain insight from our leadership team as you build your business. You will see just how amazing All In Adventures will be as your business!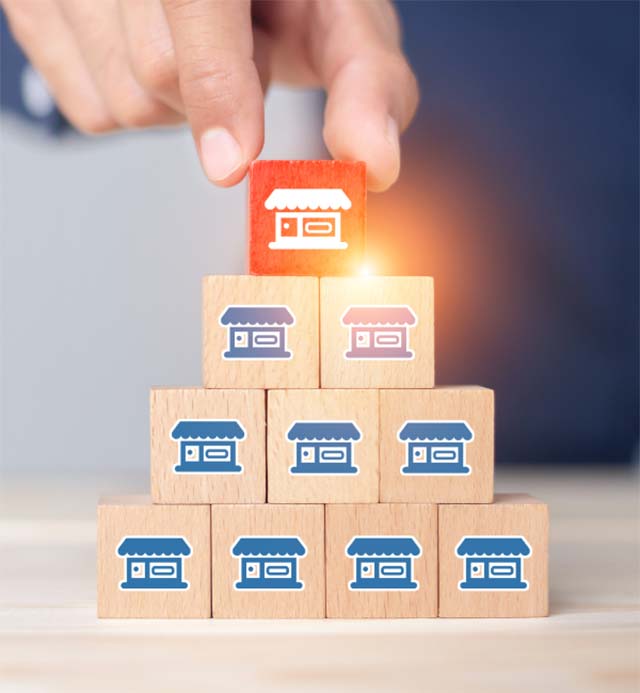 OVERVIEW
WHY BECOME AN ALL IN ADVENTURES FRANCHISE OWNER
Why is All In Adventures worth investing in? Because we understand what it takes to be successful within this emerging industry. Escape rooms, axe throwing, game show experiences, and 2-minute escape rooms are all streams for revenue while we keep the operation simple to run through. Our experiences cater to a truly family-focused environment. It is a perfect place for any type of event from just a night out to a party or celebration event to a corporate event.
We offer exhaustive support and hands-on training. We will ensure that every franchisee is equipped with the proper industry knowledge, skills and expertise to operate the business successfully.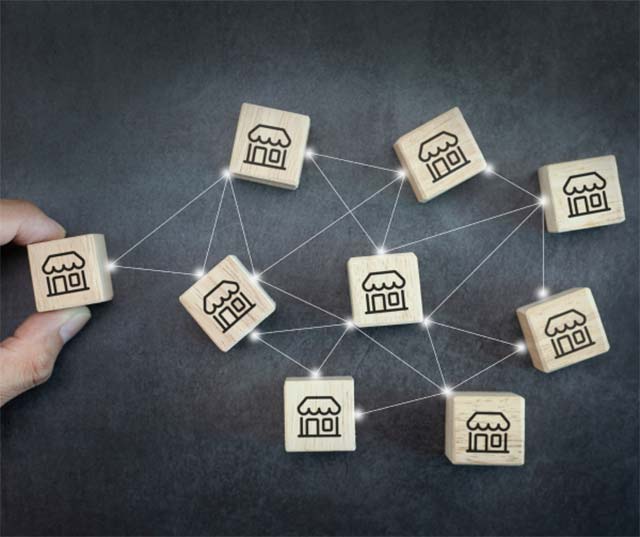 5-STEPS
HOW TO BECOME AN ESCAPE ROOM FRANCHISE OWNER
Here is the process to join this growing and rewarding industry by owning your own All In Adventures escape room franchise.
WE GET TO KNOW YOU
You need to fill out this brief franchise inquiry questionnaire to get started. Our Franchise Development Manager will contact you directly to discuss your responses and answer any preliminary questions you have. This phone call typically lasts about an hour.
What are the benefits to owning an escape room franchise? Owning a franchise allows you to go into business for yourself but not by yourself. Here are a few key benefits to joining the All In Adventures franchise system.
#CORE VALUE
A PROVEN BUSINESS STRATEGY
A huge benefit of owning an All In Adventures franchise is that it offers business owners a proven business strategy. Many new escape room businesses struggle to develop a viable and profitable business plan. We have been successful due to our ability to ensure our franchise partners' profitability.
#CORE VALUE
BRAND NAME RECOGNITION
It may take years for a startup business to establish a brand identity in the escape room marketplace. Then there is no certainty that consumers will recognize them as a leader in the industry. All In Adventures has the benefit of being the first in the U.S. market and is experiencing exponential growth.
#CORE VALUE
PRE-ESTABLISHED SUPPLY LINES
Establishing reliable relationships with suppliers is another challenge new business owners often face. A lack of dedicated suppliers can hinder business operations and slow down the growth. We've built relationships and pricing structures with our vendors to ensure the best product quality and fair price is always maintained.
#CORE VALUE
TRAINING PROGRAMS AND EMPLOYEE POLICIES
The Franchisor (All In Adventures) provides employee training programs for their Franchisees (You). Our training program equips our Franchise Partners and employee's to perform their jobs efficiently and effectively. It exposes you to actual operations and the rewards and challenges that you can expect on a daily basis.
#CORE VALUE
A BUILT-IN SUPPORT SYSTEM
We provide a built-in support system that is quick and friendly. We share business knowledge critical to achieving profitability. There is a significant benefit for business owners with little or no escape room industry experience. We ensure that our product quality, value and customer service standards are consistently met in all locations.
#CORE VALUE
TOP-NOTCH DIGITAL MARKETING
Opening an escape room business nowadays is equivalent to opening an online business. Most of your bookings will happen online; therefore, a top-notch digital marketing execution is crucial. We have a world-class online marketing team to ensure our website gets the most internet traffic for "escape room interest" across the United States.
WHAT WE OFFER
When you start your franchise with All In Adventures, you are gaining a team of experts that has your back every step of the way! As a franchisee, you gain…
Pre-Written Clues, Training Videos, Games and Prop Packages
Multiple Revenue Streams
Strong Brand Reputation
Proven Marketing Tactics and Executions
Ongoing Operational Support
Dual-Phase Training Program + Refresher Training
Field Support
YOUR ESTIMATED INVESTMENTS
Franchise Fee: $50,000
Royalty Fee: 6% of gross sales
Estimated minimal initial investment: $245,700 (includes franchise fee)
The total investment necessary to begin the operation of a franchise is $245,700 to $543,100, which includes $20,000 to $50,000 working capital for various expenses during the first three months of operation.
Liquid Assets: $125,000
Net Worth: $390,000
6-STEPS
By partnering with All In Adventures, you are using knowledge from dozens of successful projects and years of experience, from venue selection principles to construction support to seamless onsite installation to day-to-day operation. We provide you with a holistic project management handbook and hands-on support so that you can focus on the next task without stress.
2-4 WEEKS
FUNDING AND SITE SELECTION
Franchise negotiation and signing the franchise agreement
Comprehensive local market research
Creating a business plan and calculating the project budget
Secure funding for the project
Contacting local shopping malls/realtors
Touring properties
Sign the lease agreement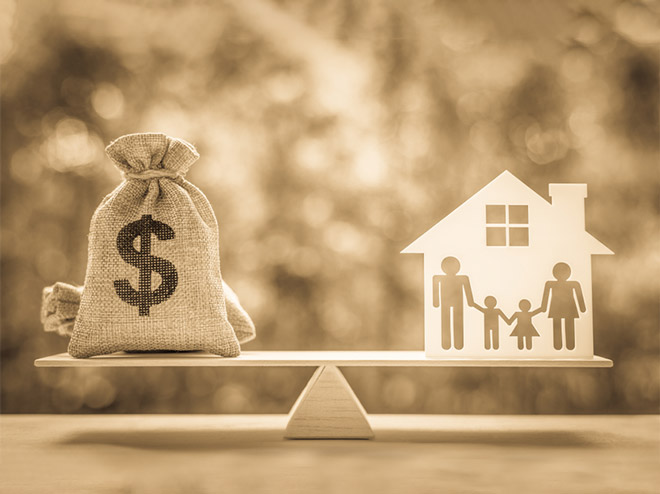 What puts All In Adventures a successful escape room franchise in a competitive market from the other players is the premium levels of support management and advice at every stage of franchise ownership. Effective integration of world-class, award-winning Project Management, Training and Business Systems make up the backbone of the business.
We love this kid and family-friendly entertainment business and hope you will too! We are looking for franchise partners who share a passion for offering games that are fun, challenging, and enjoyable while delivering an outstanding customer experience to everyone, every time. When you offer excellent service like we do, people react. They feel good about doing something that contributes positively to their relationships with friends, families, and co-workers.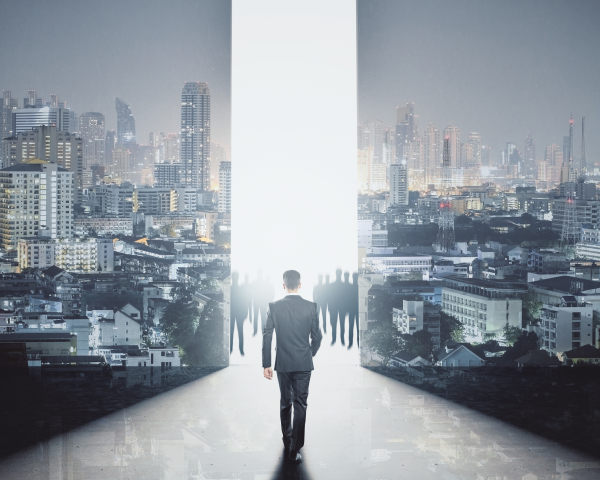 MESSAGE FROM THE FOUNDER AND PRESIDENT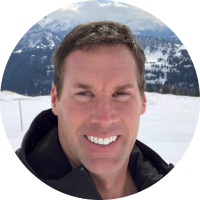 With my family in mind, I founded All In Adventures with the goal of creating a business where families can come together for good old family fun. Our business has grown from strictly Mystery Rooms to now a complete offering of entertainment experiences for everyone. My vision couldn't have come true if it wasn't for our loyal customers and the incredible team that we have at All In Adventures.
My sincere thanks to all of our customers that have gotten us to where we are today, and to all of our employees that are working to help us reach where we want to go tomorrow.
John Reichel
Founder/CEO, All In Adventures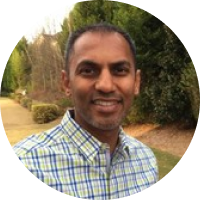 We strive every day to continually improve all aspects of our business and provide an entertaining experience to all customers. This means our work is never done. I am proud to be working alongside a group of people that are passionate and dedicated to this same mindset.
Thank you to our team and our customers for providing us this opportunity.
Chetan Patel
President, All In Adventures