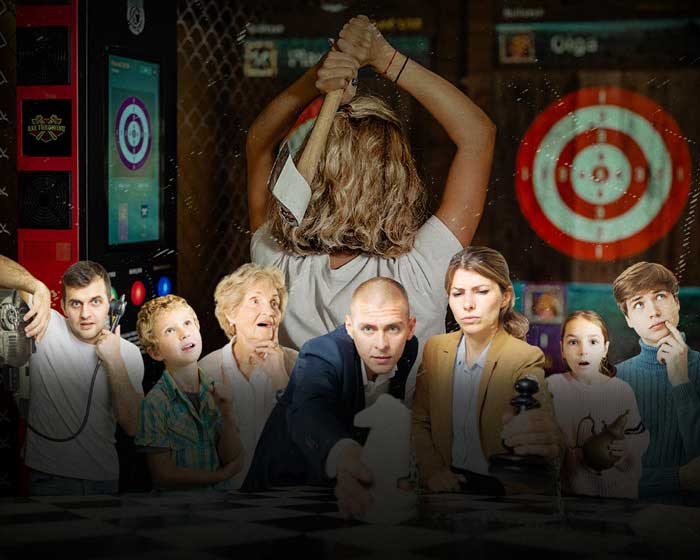 CHOOSE FROM 23 U.S. LOCATIONS
Axe Throwing
Come throw axes at our exciting interactive targets with your friends and family! Test your hand-eye coordination and see if you can hit a bull's eye. We can accommodate up to 24 players on the 6 lanes.

With our interactive lanes, you can practice throwing at traditional targets or choose from other games. Utilizing a projection system, you can not only easily switch between games, but you can also allow it to do the scoring for you. Using sensors to mark your hits, our lanes can track the score for you and let you focus on the fun.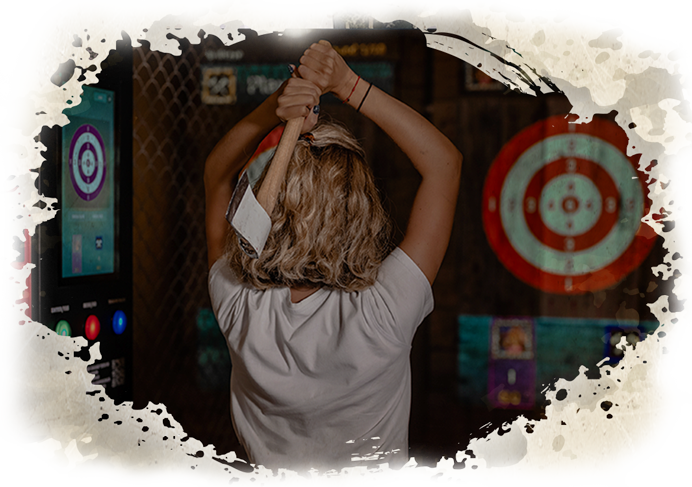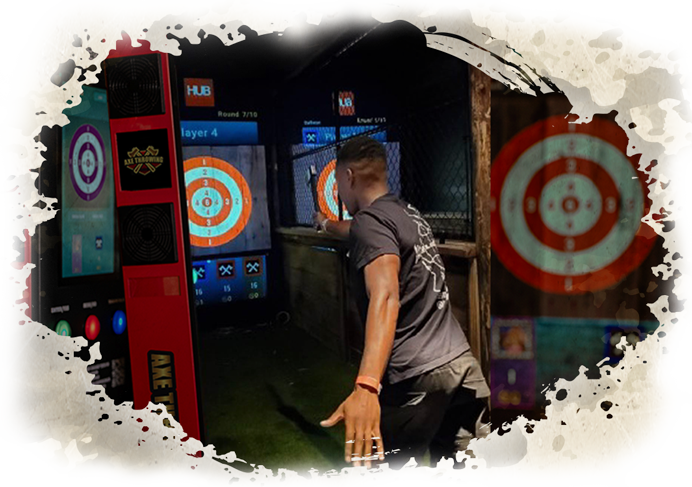 Once one of our Axe-perts gets you all set up in your lane, you and your party will be taking turns throwing at the target down range. This means that while you are throwing you will have your very own cheering squad backing you up! The system will track your score for you, so you can practice on your form.
Axe Throwing is great for groups both large and small. Lanes hold up to 4 players, and we can accommodate larger groups by booking multiple lanes. Players 13 to 99 with closed-toed shoes are welcome to heft an axe and join in the fun.
LET'S GET TO IT! BOOK NOW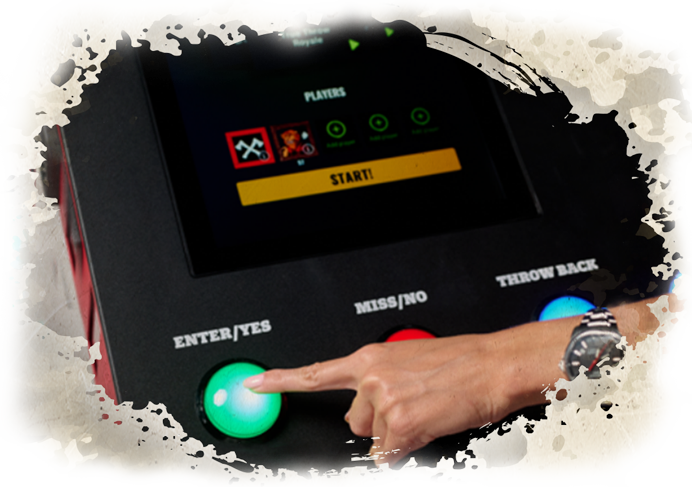 Meet some of our happy adventurers and a few of the scenes from our Axe Throwing. Experience this game at All In Adventures.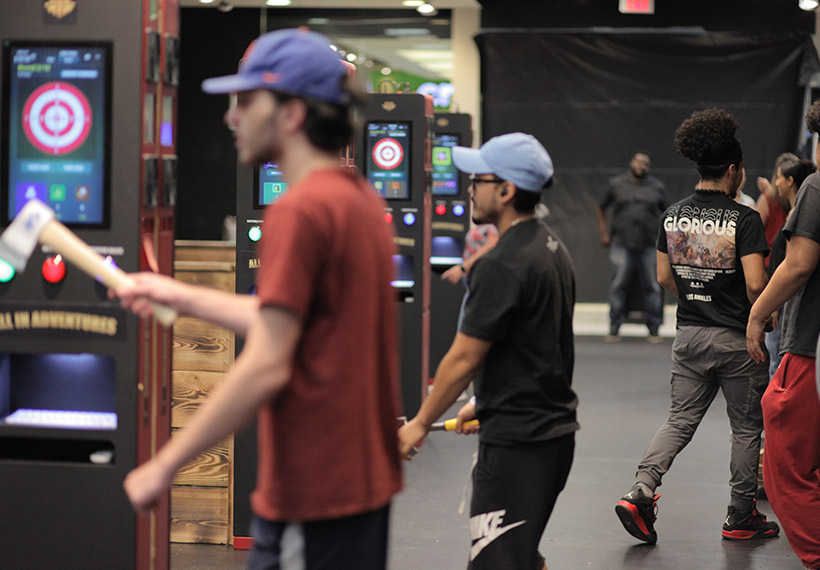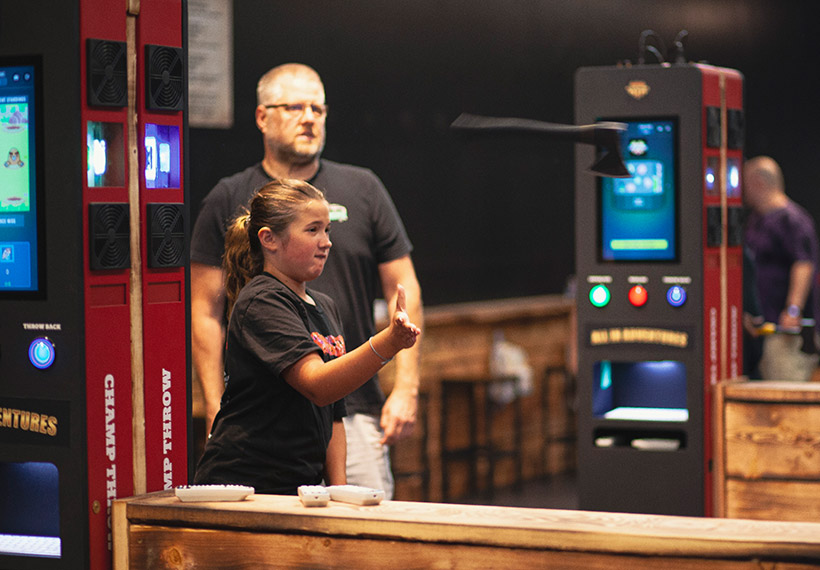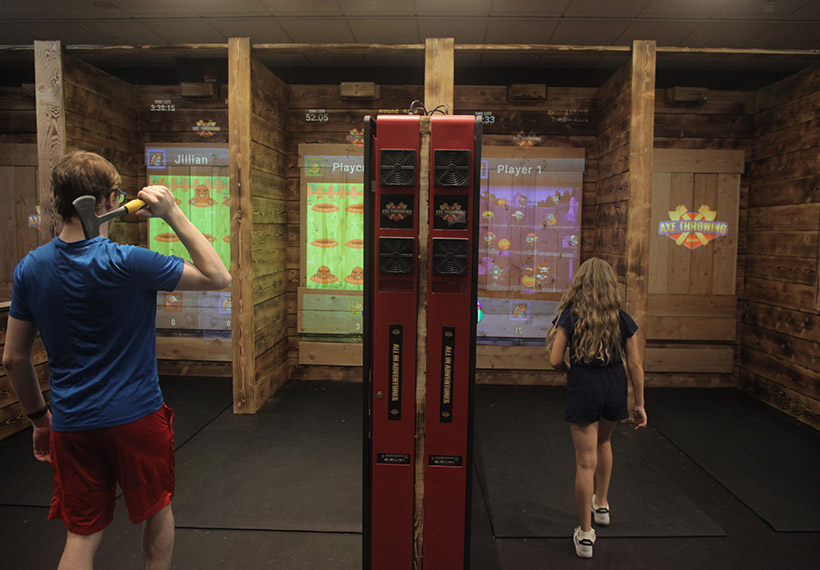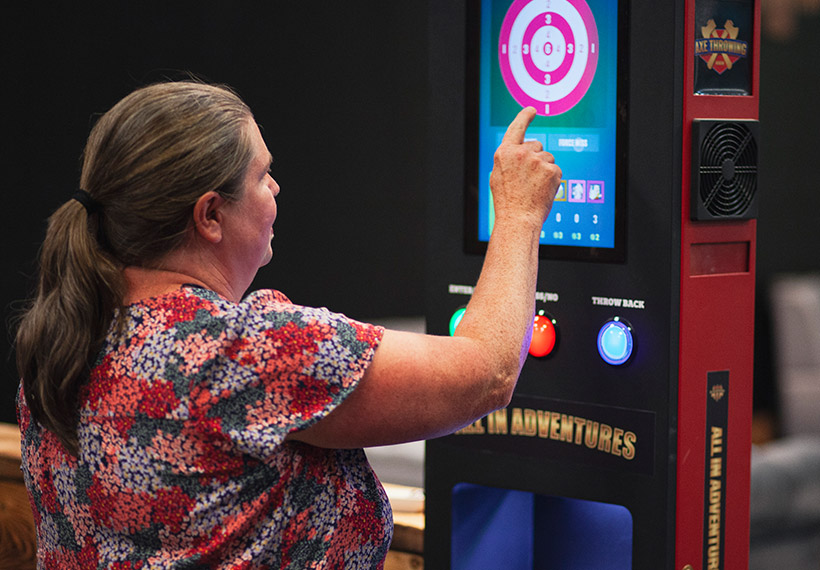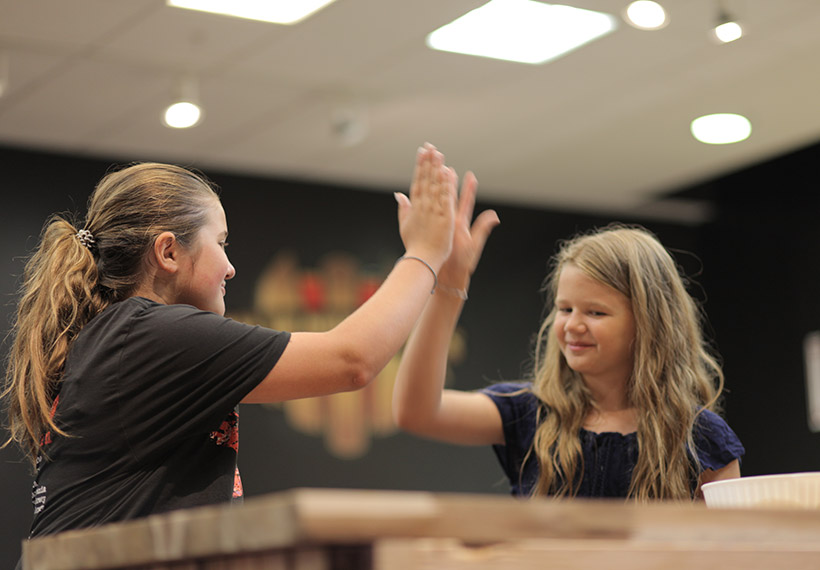 Watch a sneak peek of the thrills and drama from Axe Throwing.