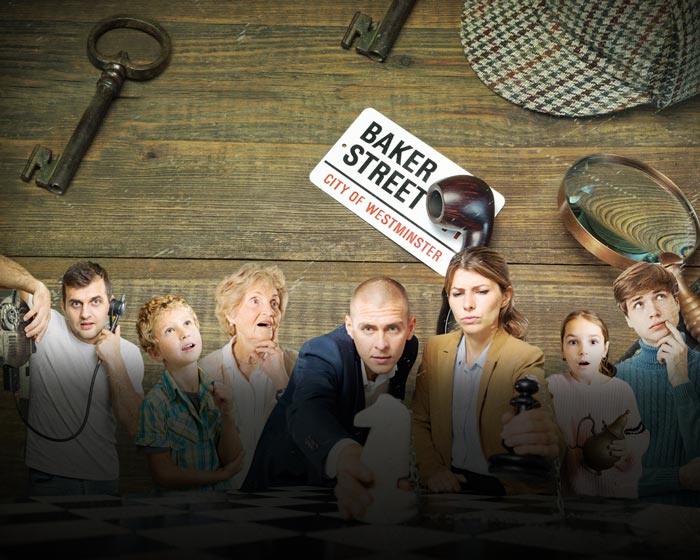 At The Shoppes at Buckland Hills in manchester, ct
Sherlock's Library escape room
London's top detective duo, Sherlock Holmes & Dr. John H. Watson, have been called upon to solve their next case. Detectives work with Watson to solve the mystery and name the guilty suspect responsible for the crimes committed.
See open hours, direction and contact details

While attending a concert with London's elite, Sherlock Holmes heard a tale of a scheme created by a secret aristocrat. They are laundering money, erasing gambling debts, and selling lesser titles of nobility to unsavory characters. Holmes is preparing to play his violin to solve the current case.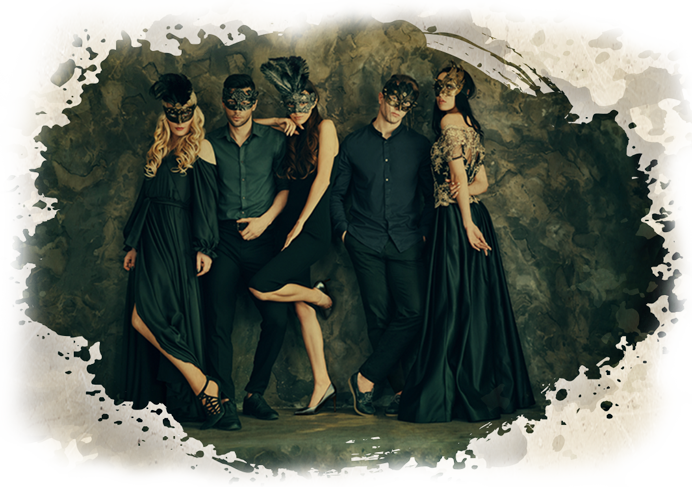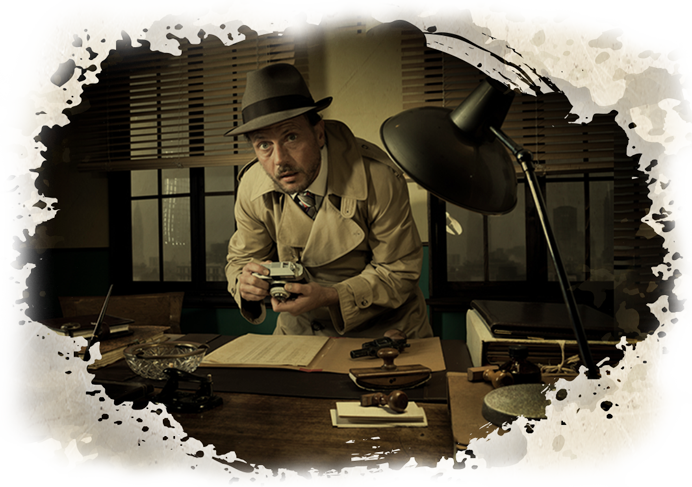 Holmes is sending his partner, Watson, to investigate the office of an accountant favored by London's aristocracy. Watson has asked you to go undercover with him to find any clues linked to the case without being caught. Time is sensitive, but you are sure there has to be evidence hidden or locked in a local office that will reveal the prime suspects.
In 50 minutes, you must help Watson search this accountant's office to pick up any clues that will solve the case. Find the case files for all suspects in question and determine who the guilty culprit is and if they had help from a potential co-conspirator.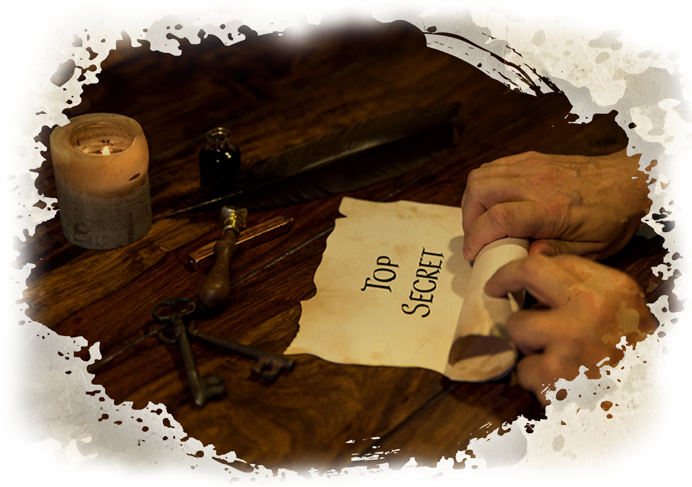 Meet some of our happy adventurers and a few of the scenes from our Sherlock's Library escape game. Experience this game at All In Adventures.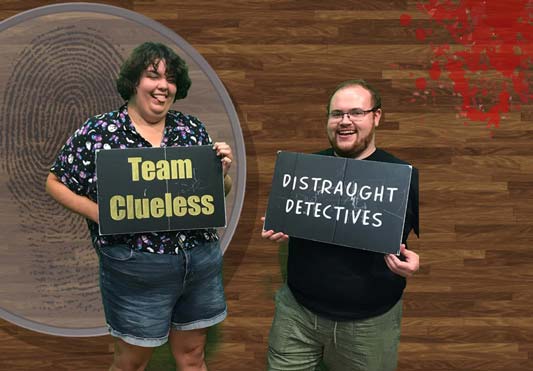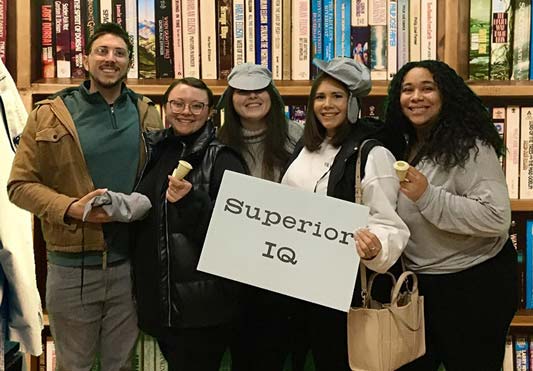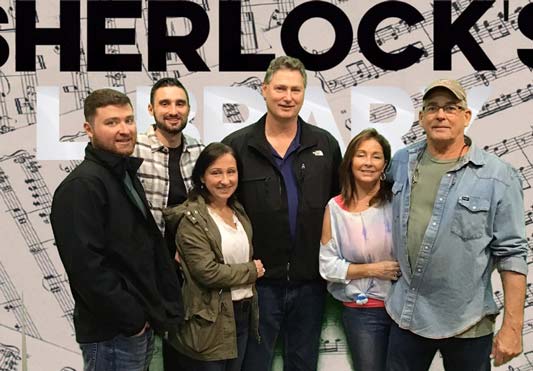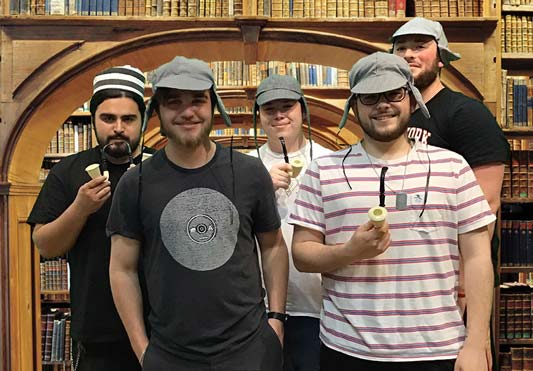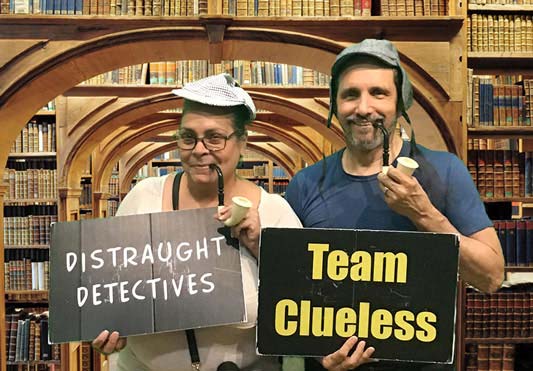 Watch a sneak peek of the thrills and drama from Sherlock's Library.