BOOK YOUR VIRTUAL GAME SHOW EXPERIENCE WITH A LIVE HOST
Are you looking for an entertaining way to connect and have fun when family, friends, and co-workers are in distant locations? Well, now you can! Enjoy our Virtual Game Show Room with friends and family from all different parts of the world without needing to gather in person. It's like a game show you've seen on TV.
If you see online booking isn't available, please call us at
+1 844-502-5546.
We can surely manage a spot for you and your team.

Virtual Game Show Room is created specifically to bring small and mid-sized groups of people together during a live, online game show experience. You have the option to choose from a family, kid or adult experience. Once logged in, players will become instant game show contestants led by a professional virtual host who will guide online players through a series of interactive games.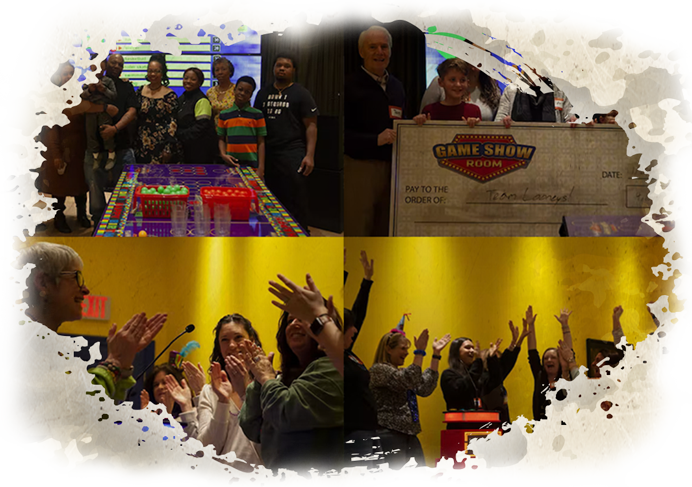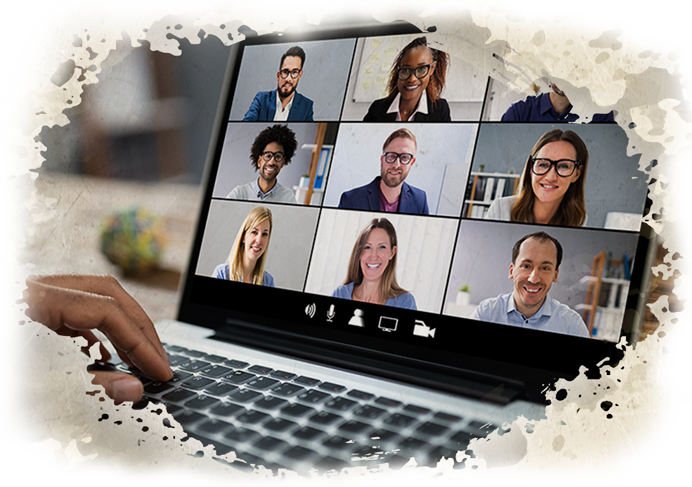 For one (1) jam-packed hour, players get to experience a live game show - similar to popular shows seen on TV! Our games range from on-the-spot trivia to a hilarious home scavenger hunt that will keep everyone on their toes. Players are sure to have a blast seeing their friends, family, or co-workers try to outwit each other while playing 3-4 of our unique games!
Virtual game show room
WHO COULD BE A CONTESTANT
Our Virtual Game Show Room is designed to be an interactive live game show experience for online players of all ages and backgrounds to enjoy. It's a perfect way to connect when corporate teams are spread out remotely or when friends and families live long distances from one another. It's also a great way for any group to spend time together when it's either too wet or too cold outside to interact with each other.
LET'S GET TO IT! BOOK NOW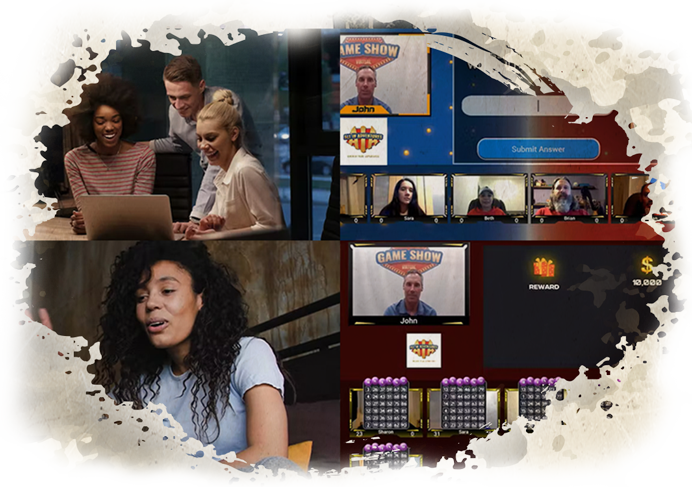 Meet some of our happy adventurers and a few of the scenes from the Virtual game show room. Experience this game virtually from anywhere in the world.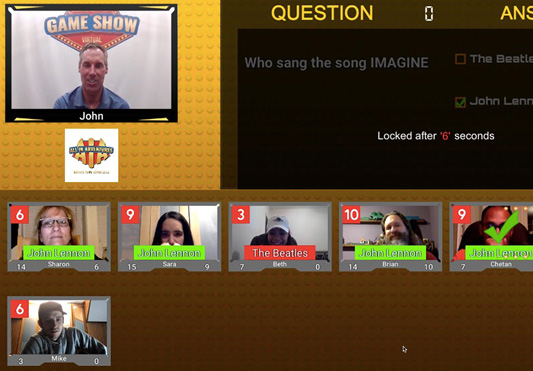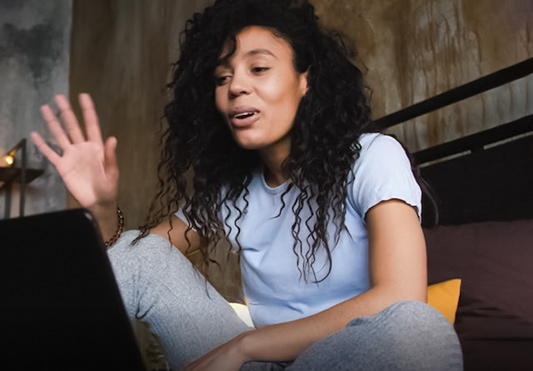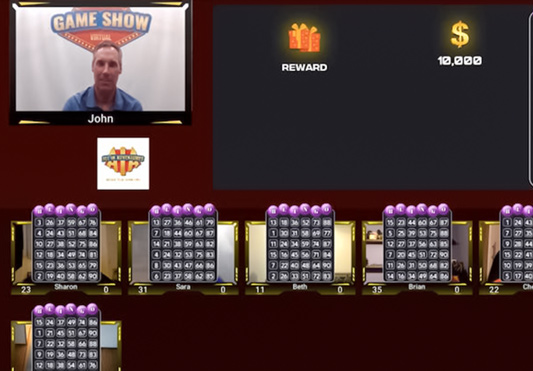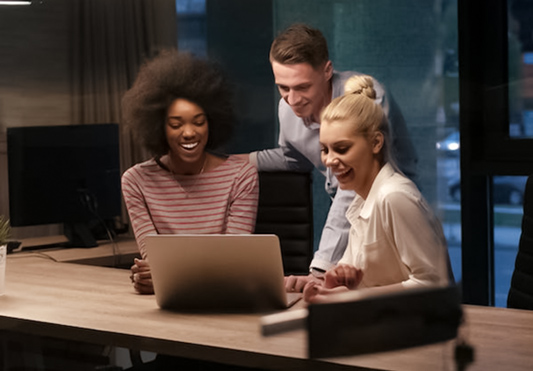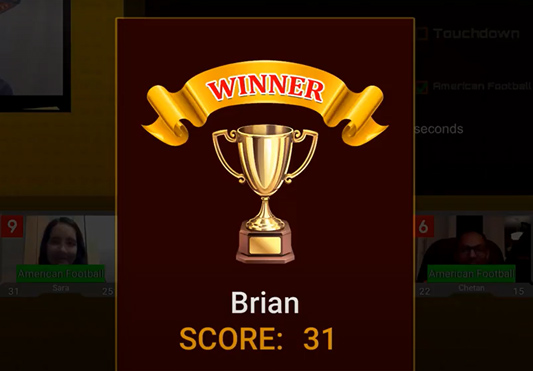 Watch a sneak peek of the thrills and drama from Virtual game show room.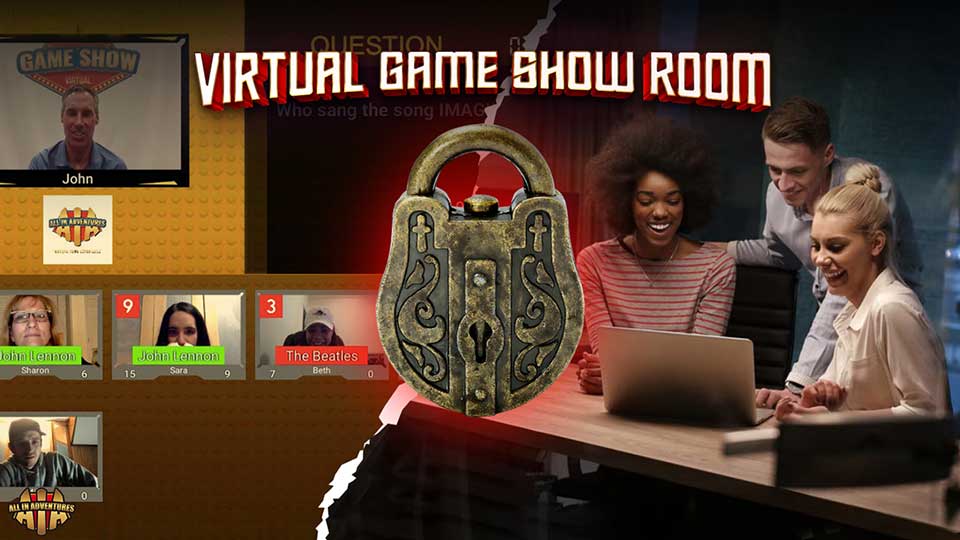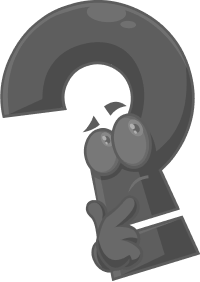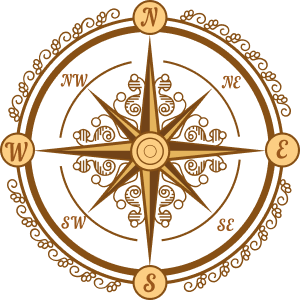 HAVE QUESTIONS ABOUT HOW THE VIRTUAL GAME SHOW WORKS?
No worries. Your professional game host will explain the rules before each game, emcee all game questions, and enthusiastically guide playing contestants through a series of fun challenges until a winner is revealed at the end of the show. Here are the FAQs.
Q.
How do I book a Private room?
Q.
How many people do I need on my team?
Q.
Is there an age requirement?
Q.
Do I need to make a reservation?
Q.
How much time do I need to do this?
Q.
How early should we arrive for our reservation?
Q.
Can I wait to pay when I arrive?
Q.
How much time do I need to do this?
Q.
Is there a prize handed out at the end?
Q.
Can I wait to pay when I arrive?
Q.
What is your cancellation policy?
Q.
Can I choose my own set of games to play?
Q.
Is there a dress code?