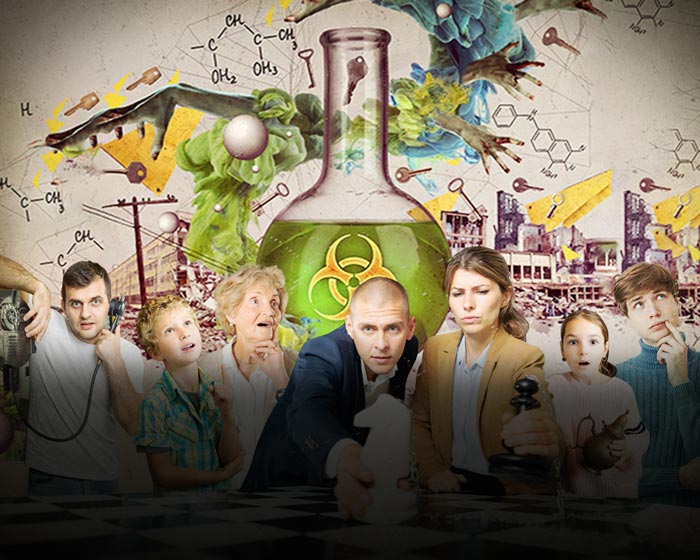 CHOOSE FROM 26 U.S. LOCATIONS
Zombie Apocalypse Virtual escape game
A scientist carrying a deadly virus drops the vial, spreading the virus through the A/C system. Search the lab for the antidote and distribute it before it's too late!

The test tube containing a clear blue liquid virus accidentally slipped from the hand of the lab assistant and fell to the floor, shattering into thousands of pieces. Seconds later, the alarm sounds as the laboratory goes into automatic lock-down.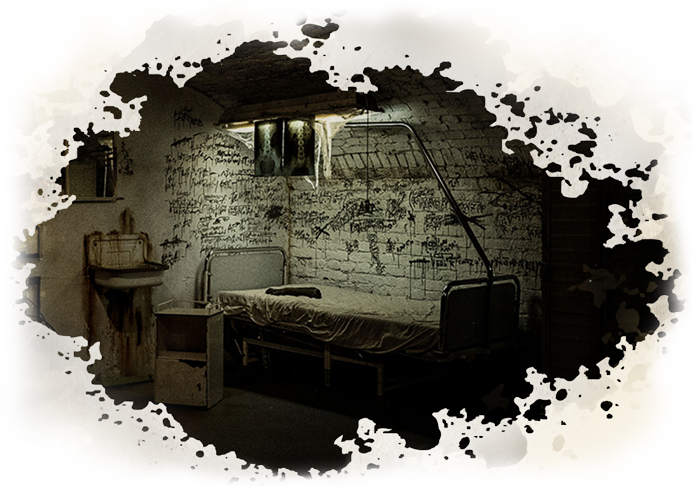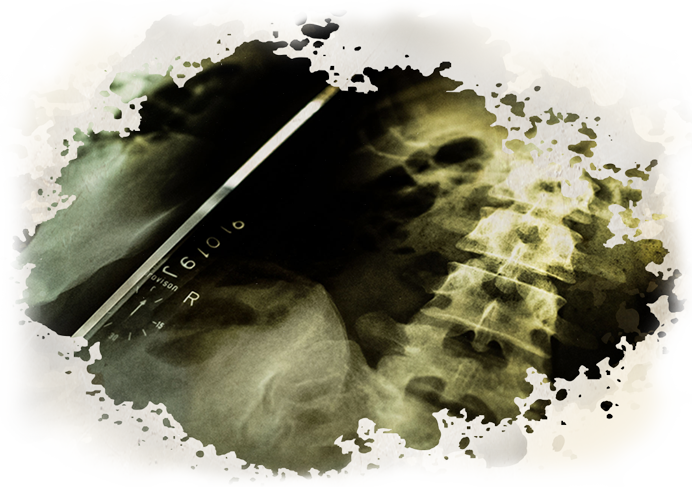 It is already too late, as the vapors are wafting throughout the building via the air conditioning. After falling where they stood, the workers slowly regained life - but not in human form. The virus has transformed them into mindless zombies.
Somewhere in the lab complex is an antidote. With the help of your team, look for clues as to where it's kept. You have just one hour. Failure is not an option.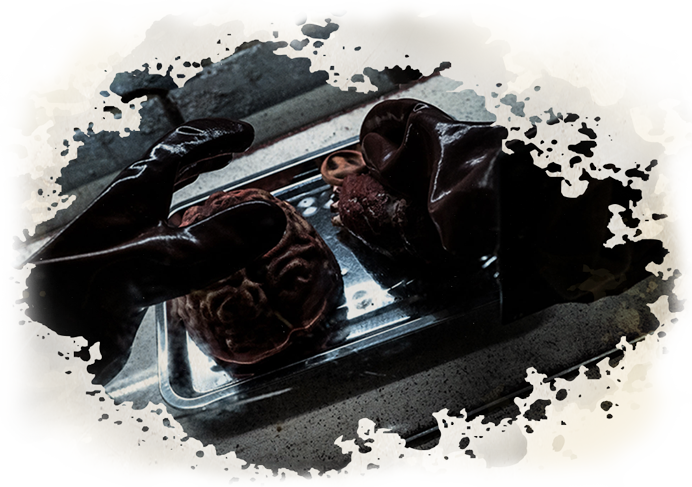 Meet some of our happy adventurers and a few of the scenes from the Zombie Apocalypse. Experience this game virtually from anywhere in the world.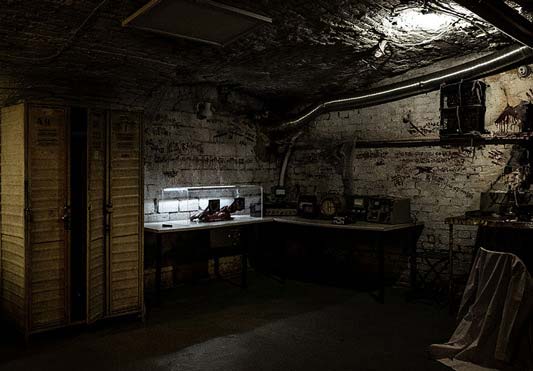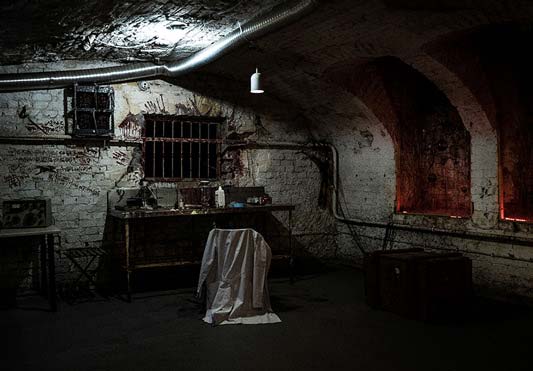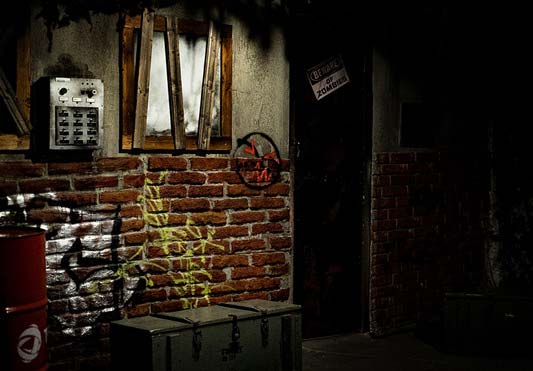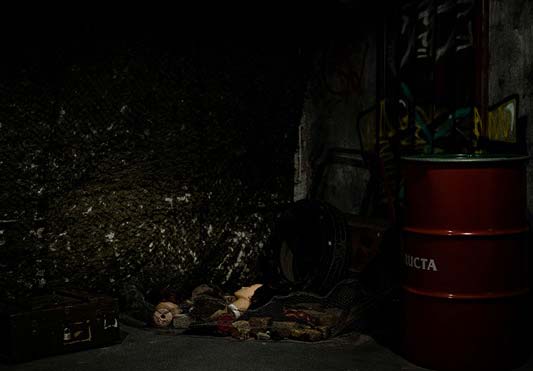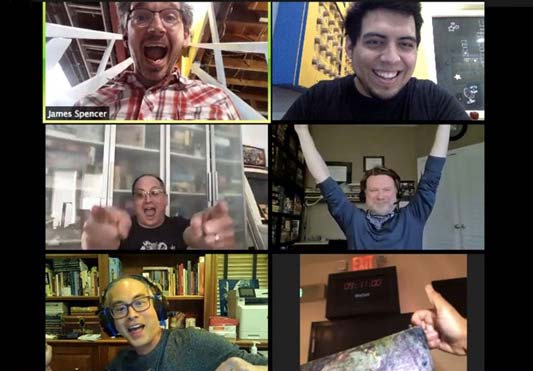 Watch a sneak peek of the thrills and drama from Zombie Apocalypse virtual escape room.